LILLY'S LESSONS MAKE ANOTHER COVER

LILLY GRACES
THE FRONT COVER

LILLY FINDS HERSELF
ON ANOTHER COVER
InSpire Magazine
July, 2016
Lilly Soars on the Front Cover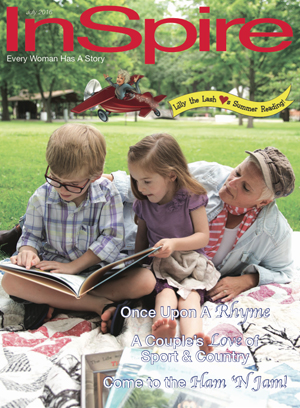 It was in our February 2012 issue that we had the pleasure of meeting and interviewing author Julie Woik, a Wisconsin native making a difference through her character-building children's book series, The Life and Times of Lilly the Lash®. It's been over four years now, and in the fast-paced, ever-changing world of books and entertainment, that's nearly a lifetime. We thought it would be interesting to sit down with her again and find out exactly how things have been going
Read More...
NEXTGEN
April, 2016
Lillys Lessons Make Another Cover
It is funny how many times I've been approached at a book signing, most often by someone having grown up in the 'I walked five miles to school uphill' generation, who disappointingly utters, "Kids don't read anymore. They don't do anything but play on their electronic devices. Our world is a mess!" My reaction is always the same. I smile ever so gently, take their point of view to heart, and then proceed to enlighten them by kindly and simply replying, "Actually...children DO still read!"
Read More...
Sarasota Coastal Life
April, 2014
Lilly Finds Herself On Another Cover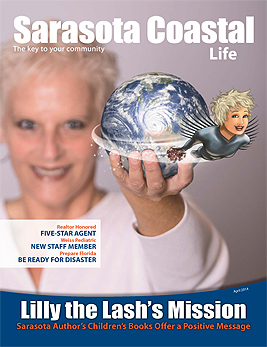 The world's going to hell in a hand basket! Now that's a sentence we've all heard a time or two over the years. And if you've picked up a newspaper or watched any type of news cast in recent history, you'd be likely to believe that this is the truth, the whole truth, and nothing but the truth.

Well, I've got a story that may leave you feeling otherwise! My name is Julie Woik. I've been a Sarasota resident for almost 30 years, and I'm the author and creator of "The Life and Times of Lilly the Lash," a children's book series in which an eyelash utilizes her charm and mystique to playfully explore
Read More...
InSpire Magazine
February, 2012
Lilly Graces the Front Cover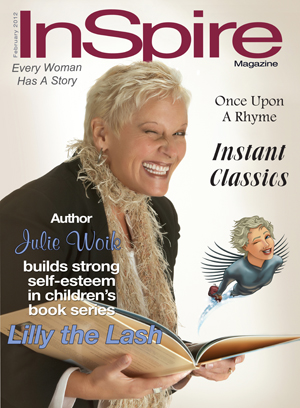 Life can be full of many surprises, and opportunities can come out of nowhere. Julie Woik had her life turned upside down by a eyelash fairy named Lilly. Lilly the Lash jumped of one of Julie's eyes and these two have set off on an adventure to share life lessons with children and adults everywhere. They have a message of hope to share with the world and have been spreading the word one child, one book at a time.
Read More...