Lifestyles After 50
January, 2014
Author Reinvents Her Life, Helps Others, With Children's Books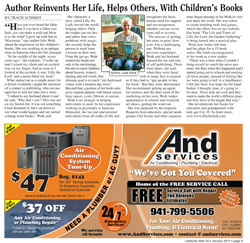 "Have you ever heard the fable that if you have a fallen eyelash, you can make a wish and blow it to the wind? I grew up with that in Wisconsin," says author Julie Woik about the inspiration for her children's books. She was working at an antique store in Sarasota when her life changed. Read More...
Action Sunday
November, 2013
The Life and Times of Lilly the Lash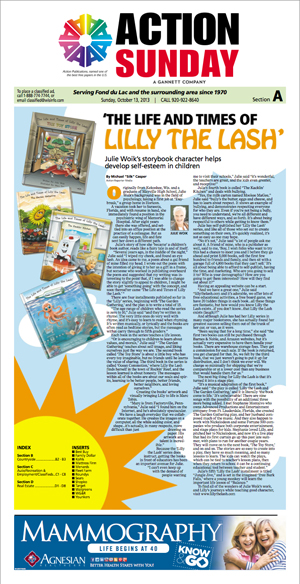 Originally from Kekoskee, Wis. and a graduate of Mayville High School, Julie Woik's background was in the field of psychology, taking a first job at "Daybreak," a group home in Horicon.

A vacation took her to Sarasota, Florida, and with resume in hand, she immediately found a position in the psychiatric wing of Memorial Hospital. After eight years there she was offered, and settled into an office position at the practice of a colleague. But as can easily happen, life and fate sent her down a different path. Read More...
Sarasota Sun
October, 2013
The Story of Lilly the Lash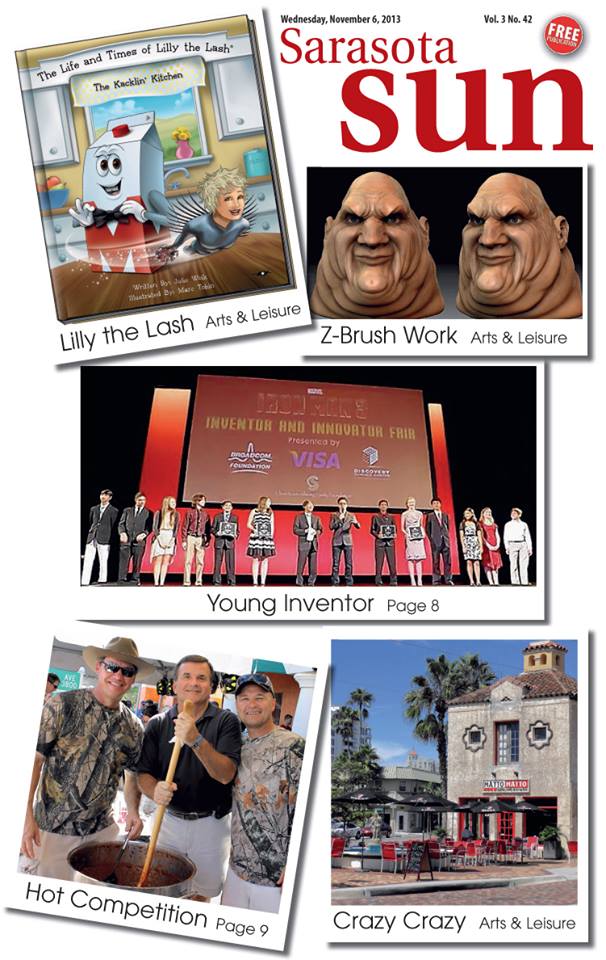 There Lilly was, lying back against some chimney stones and enjoying music from the woodland creatures, when she was interrupted by the noise of voices arguing through a window of the house below.

Every item in the kitchen, from the butter and eggs to the teacup and the flour, were arguing and being rude with one another. Such is the life of Lilly the Lash, who quickly flew through the window to try to straighten things out. Read More...
The Daily Citizen
Beaver Dam, Wisconsin
December, 2007
Children's Author Stresses Self-Esteem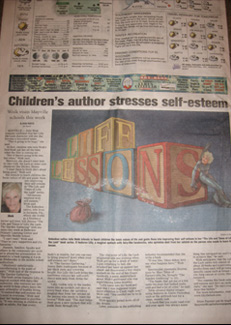 Children who love Woik's first book ask her all the time when the film is coming out. "Not if there's going to be one, but when," Woik said. However, she doesn't want kids to view Lilly the Lash as some cute character like Mickey Mouse. "I want them to think she's about being good," Woik said. She intends to teach children the basic values of life and guide them into improving their self-esteem in "The Life and Times of Lilly the Lash" series. "I realized that good self-esteem didn't exist in everyone," Woik said about her background in psychiatry. "It was missing in children as well as adults. Not that everybody's in trouble, but you can easily bring yourself down when your self-esteem isn't there."
Midwest Book Review
www.midwestbookreview.com
September, 2007
Children's Book Watch - Picturebook Shelf

"The Life and Times of Lilly the Lash: The Garden Gathering" is the debut picturebook in a new children's series featuring a clumsy young fairy named Ms. Lilly the Lash. The exuberant rhyming verse expresses a tale about Lilly's efforts to help plants and animals in need. Underlying the simple story and cartoony artwork is a message about self-esteem for young people, about the importance of building confidence and feeling good in oneself - traits that are valuable for improved performance in school and life. Highly recommended.